WATER MEASURMENT
Custom measuring
We undertake custom measuring having years of experience as a leading company in powder processing machine industry.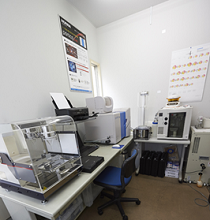 We are willing to help you with your products in our laboratory such as quality control, trouble solution or research and development.
Various measuring equipment is available to meet your requirements.
Do not hesitate to ask us if you have any question on our custom measuring service. Our experts are willing to respond to your questions.
Water Measurment
We can handle wide range of materials.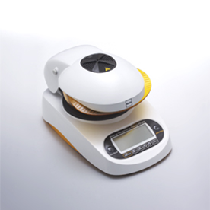 (Cereals, foods, chemicals, granules, pastes or slurries.)
For quality control of the products that especially strict control of the moisture content is required we can be of your assistance.)


Measuring equipment we use:Infrared moisture determination balance, model FD-660, made by Kett
Measuring principle:Through the detection of weight loss by heating & drying.
Sample mass volume:1 ~ 80g/optional volume sampling.
Measuring range:0 ~ 100% (Wet base・Solid content)
0 ~ 500% (Dry base)
Measurable range:30 ~ 180 Deg. C
To Other Custom Service